Back to Events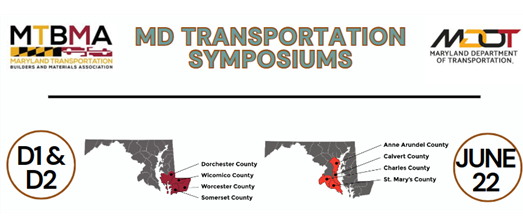 MD Transportation Symposium with MDOT SHA D1 & D2
Thursday, June 22, 2023
Event Details
MD Transportation Symposiums are designed to bring together MTBMA members with MDOT MDTA, MDOT SHA and MD Modal Leadership to discuss projects & opportunities. We will take this time to inform members on the next fiscal year's transportation plans as well as introduct new personnel.
Each agency or district will present information related to upcoming project opportunities to be released, bid dates, and estimated budgets.
Following the presentation there will be time for networking, and food & refreshments will be served!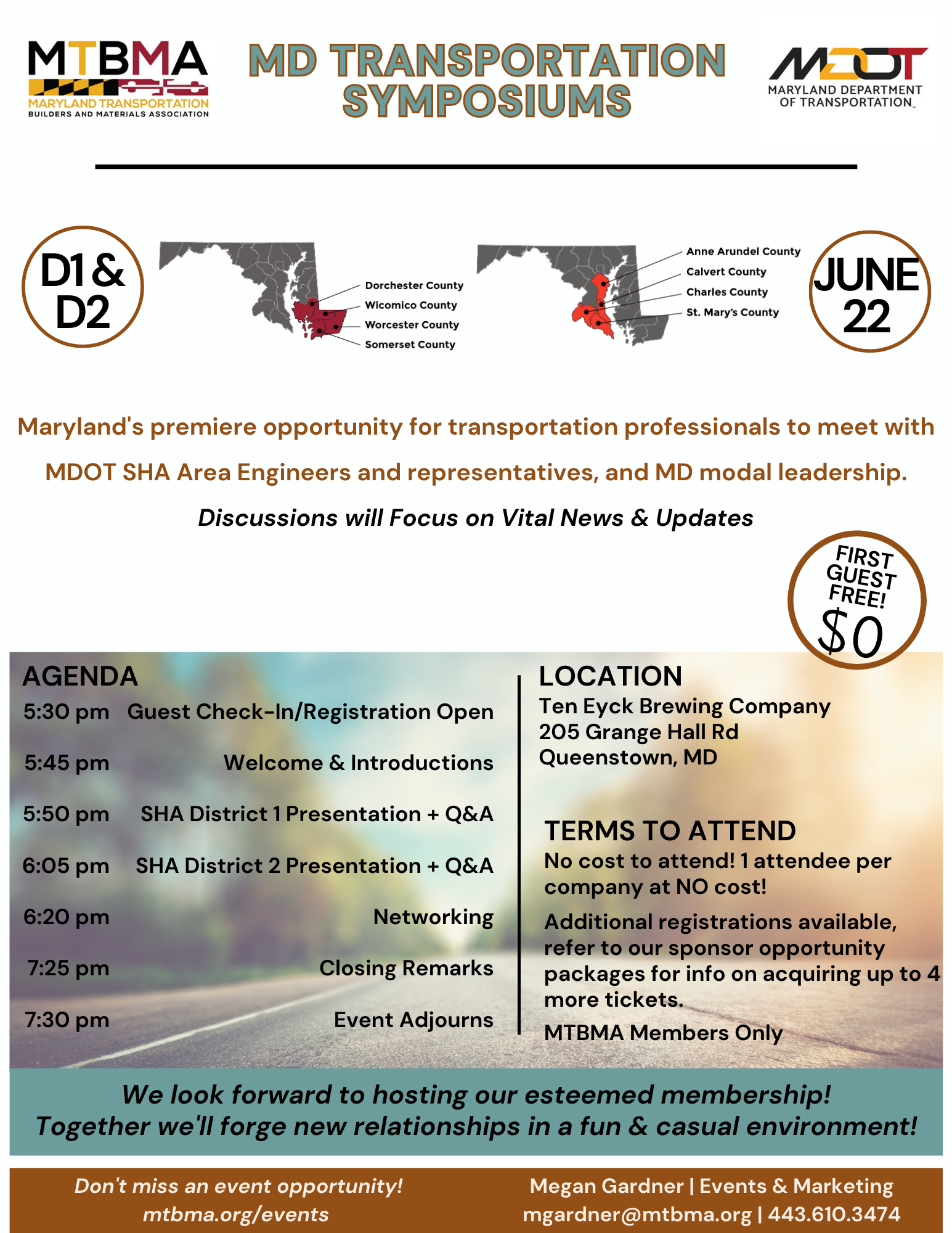 6 Other Registered Attendees
Download Agenda
MD Transportation Symposium Sponsorship Packages