Back to Events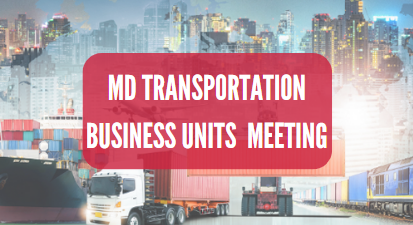 MD Transportation Business Units Meeting
Monday, November 7, 2022
Event Details
Informing you on the next fiscal year's transportation plans with MDOT TBUs, Amtrak, and FHWA. Upcoming project opportunities, bid date, and estimated budgets to be released. Members can meet with various directors and secretaries of these modals.
** NOTE: Purchase of combo ticket will also provide you access to the MPO Meeting**
---
🌟Registration is OPEN TO ALL! If you are not an MTBMA member please create a basic user account to complete your ticket purchase. This method ensures your attendance is listed on the webpage . If you "sign in as a guest", your info will NOT appear in the public attendee list. -Thank you!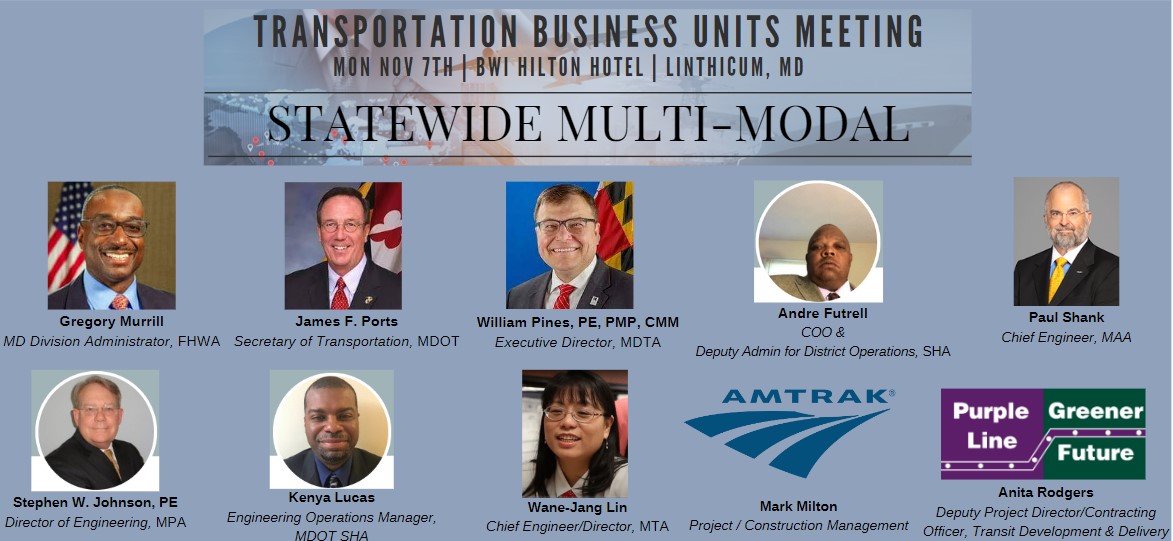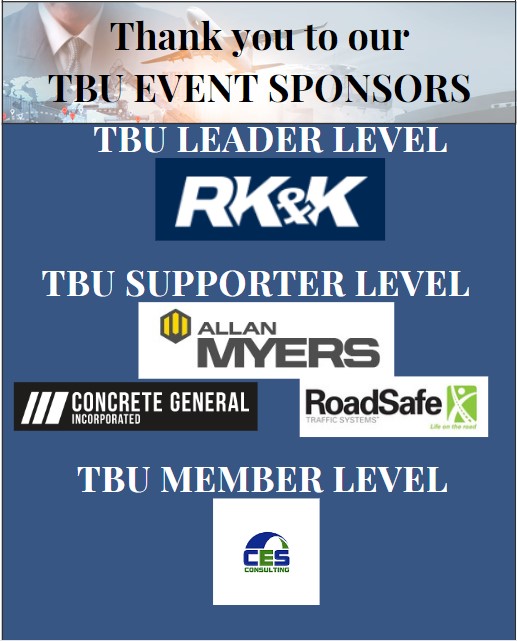 Agenda
November 7
8:30 AM - 8:40 AM

Welcome & Program Overview

Michael Sakata, President & CEO, MTBMA Michael Higgins, General Manager, Concrete General
8:40 AM - 8:55 AM

MDOT's Message to the Industry

James F. Ports, Secretary of Transportation
8:55 AM - 9:10 AM

FHWA Funding Update

Gregory Murrill, MD Division Administrator
9:10 AM - 9:25 AM

I-495 & I-270 P3 Project Update

Amanda Allen, Senior Manager of Government & Community Affairs, Transurban
9:25 AM - 9:55 AM

SHA Program & Opportunities and SHA Funding & Highlighted Projects

Andre Futrell, Deputy Administrator for District Operation Kenya Lucas, Engineering Operations Manager for the Office of the Chief Engineer
10:35 AM - 10:50 AM

Amtrak Project Updates (B&P Tunnel)

Mark Milton, M.S., P.E., Senior Director, B&P Tunnel Replacement Program
10:50 AM - 11:05 AM

MPA Project Opportunities

Steven W. Johnson, PE, Director of Engineering
11:05 AM - 11:20 AM

MTA Project Opportunities and Purple Line Project Update

Wane-Jang Lin, Chief Engineer/Director Anita Rodgers, Deputy Project Director/Contracting Officer, Transit Development and Delivery
11:20 AM - 11:35 AM

Current & Forecasted BWI Projects

Paul Shank, PE, CM, Chief Engineer
11:35 AM - 11:50 AM

MDTA Project Opportunities

William Pines, PE, PMP, CMM, Executive Director
Download Agenda